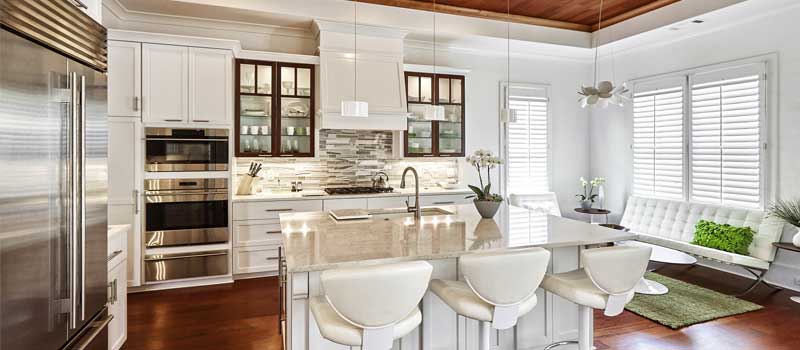 Is your kitchen feeling small and cramped? Does it seem outdated and lacking in potential? Kitchen renovations are the way to go! Let us help you turn your outdated kitchen into your very own modern dream. We can help give you more efficient space that can lead to better organization. Here are some suggestions:
Replace your old appliances with modern, more practical ones that inspire your culinary talents.
Install new cabinets to bring added space and organization for all of your needs.
Exchange your kitchen surfaces with smooth granite so that hot items can be placed on the counter without the fear of burns.
This will not only help to save energy costs, but it can turn your kitchen into an area that you actually enjoy being in. It's always easier cooking in an area with more space and updated appliances.
Because the kitchen is an area in your home where your family comes together, why not re-create it to fit those needs? We can help you accomplish this goal with kitchen renovations by working with our expert contractors in establishing plans, budget, and an estimated timeframe. Family and home-cooking go hand in hand – turn your kitchen into a welcoming environment for your family and friends. Kitchen renovations are also another way of brightening up your home and increasing your home's value. Whether for cooking or social gathering, let us assist you in creating a kitchen that will suit your needs.